Choose products according to personal needs. When choosing products with a view to balancing your doshas, keep in mind the following general principles: Vata products have the effect of calming (if feeling restless, edgy), Pitta products have the effect of cooling (if feeling anger, frustration), Kapha products have the effect of energising (if lethargic or congested).
Already know what you need? Go straight to the web shop. →
Aromas
Enjoy balance in mind and body with essential oils. The essences of flowers and plants have been used in holistic healing traditions such as ayurveda for centuries. Our Ayurvedic aroma oils are precise blends of pure essential oils – diffuse them through lockets or diffusers, combine a few drops with your base massage oil, or add a few drops to your bathwater for a fragrant healing and refreshing experiance.
Our range of aroma oils include:
Vata
Pitta
Kapha
Breathe Easy
Bend Easy
Blissful Joy
Calm Temples
Di-Gest
Emotional Strength
Aromas →
Keen Mind
Muscle Rest
Peace of Mind
Radiant Skin
Smooth Cycle
Sweet Sleep (Nidra)
Vitality
Sub-Dosha Aromas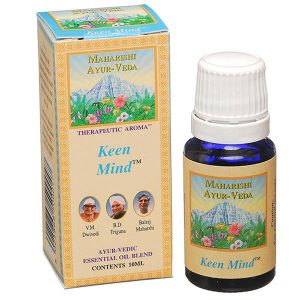 Books
We have a great selection of books dealing with Maharishi Ayurveda, natural health & healing, reversal of aging, genetic engineering, and meditation and Vedic cooking.
Here are some titles:
Our range of books include:
A Women's Best Medicine
Living Saint
Freedom from Disease
All Love Flows to the Self